The Story of Adult Only Caravan Parks
18 Years of Adults Touring & Tranquil Touring Parks
Today, adult only caravan parks are very popular with grown-ups who prefer a tranquil touring experience with clean, high-grade facilities in an countryside setting.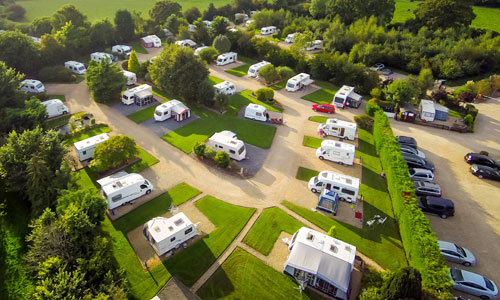 But in the early days of adults touring, it was not so easy to find adult only caravan sites. When Bath Chew Valley Caravan Park opened in 1992, there were no internet camping directories and less caravan magazines for advertising. One of the first campsite directories Caravan-site-finder, only launched in 1998. Fortunately, adult only caravan sites immediately appealed to teachers and childcare professionals for whom time-out in tranquil, child-free surroundings was the ideal holiday.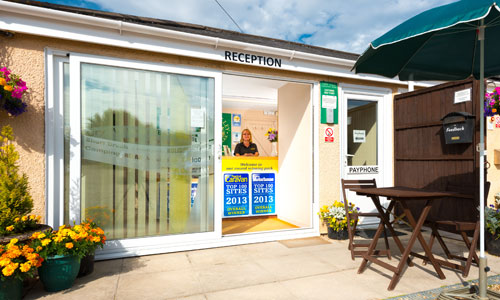 Ray Betton, the park's then owner, realised that guests wanted a choice of adult only locations, so collaborating with other caravan park owners to provide that choice seemed the way forward. Ray contacted other adult only caravan parks and formed a network of like-minded caravan site owners. When Caravan Life Magazine asked Ray to help with an article about adult touring parks, almost 70 adult campsites responded.
Adult touring guests are mostly experienced caravanners, many belong to one of the major caravan clubs and they are also likely to spend many nights touring in their caravans every year. They have high expectations of touring parks, cleanliness and facilities.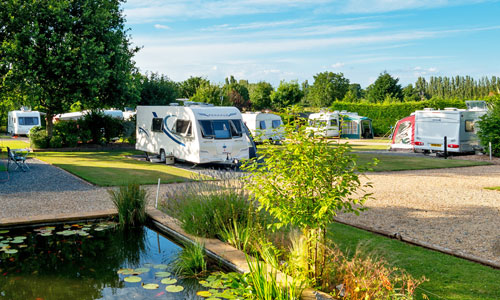 To form their association, adult touring parks now had to decide which of the 70 campsites could join. Eventually, independent grading was decided as the best way to guarantee guest standards. Now only 16 qualifying prospects remained. As the list of 'Independent Exclusively Adult Caravan Parks ' gained publicity, more caravanners chose to stay at adult only touring parks.
In March 2000, Ray and the other members formalised their 'Association of Adult Only Touring Parks'. The association thrived as the founding member parks added new guest facilities: all-weather pitches, full-service pitches and the luxury solo shower-rooms preferred by adult guests. Over time, the Association of Adult Touring Parks changed its name to Tranquil Touring Parks. 18 years on, Tranquil Touring Parks has become a leading caravan park marketing group, representing 40 quality adult only touring caravan sites.
Ray Betton, now retired, still lives close to his family's very tranquil touring park in Somerset. You won't be surprised to learn that Chew Valley Caravan Park has been consistently voted the UK's Best Adult Only Caravan Site since 2009.
Visit Tranquil Touring Parks ' website.
View or print Tranquil Touring Parks ' brochure.