Christmas in Fairswood Lodge
Beautifully decorated throughout the festive season, Fairswood Lodge is the perfect Christmas holiday lodge for 2 adults. Treat yourself to a pre-Christmas countryside break, a visit the Bath Christmas Markets or a Christmas - New Year holiday.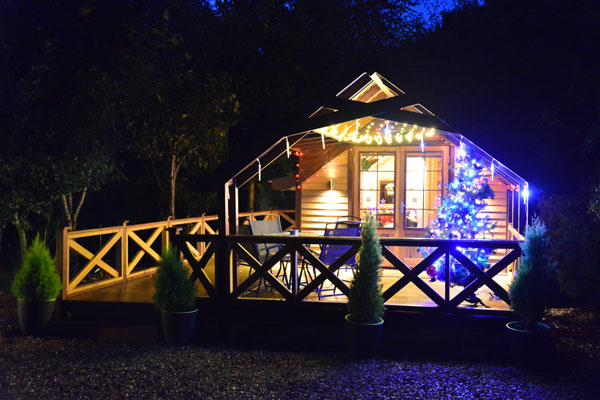 For more information or to book, call reception
01275 332 127 or email enquiries@bathchewvalley.co.uk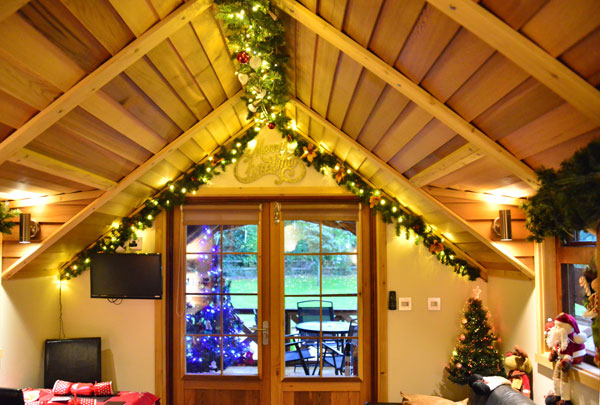 It will be cosy this Christmas in Fairswood Lodge. Set at the edge of a woodland nature trail, you will look out over our award-winning park, festively illuminated with Christmas lights. A powerful heater means you can enjoy the vista sitting out on the veranda with a glass of mulled wine.
Inside, the lodge is fully self-contained, including microwave, refrigerator, kettle, bed-linen, etc., and a few extra festive touches you're sure to appreciate.
Chew Valley is a great location for traditional Inns, fine country restaurants and convenient take-aways. So there's a Christmas Day lunch menu for every taste and budget, ranging from a nearby Michelin Star restaurant to our local Red Lion Inn, only 250 metres from the lodge park.
Learn more about Christmas at Fairswood Lodge or call us 01275 332127.